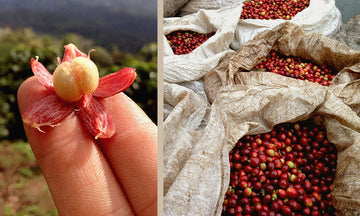 THE FARM OF D ORIGEN COFFEE ROASTERS
In 2010 we acquired a coffee farm in Panama. What started as a simple investment became the seed of our passion for coffee, until founding D·Origen Coffee Roasters in 2012 in the best possible place: El Albir.
From that day to the present day we have not stopped learning about coffee: growing, harvesting, roasting, preparing, serving and its binding power!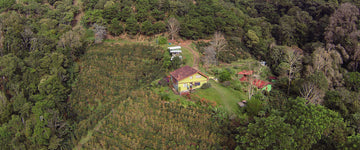 THE BEST LOCATION
Located to the west of the Barú volcano, our farm is located in the Altos del Colorado area, halfway between the towns of Volcán and Río Sereno, in Panama.
The ecosystem is ideal for planting coffee trees that grow alongside native plant and tree species. The soils are rich in minerals and the farm has numerous streams.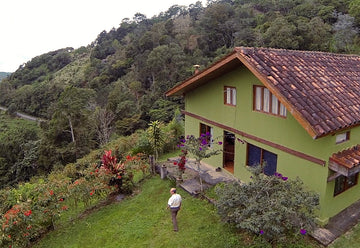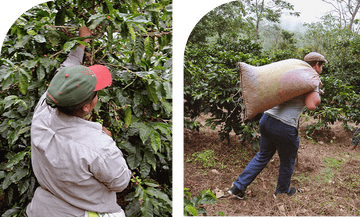 THE CROP
The Caturra, Catuai, Pacamara and Geisha varieties are grown on the farm. This variety is original from Ethiopia and arrived in Panama in 1960.
The cultivation is carried out mostly by indigenous people of the Ngäbe-bugles ethnic group. They are people with a long tradition in coffee-related jobs.
HARVEST
The harvest season runs from October to the end of February, and the cherry picking is carried out by manual method - "picking", collecting the ripe fruit.
The most common process is Washing, although we also use Natural and Honey or semi-washed.