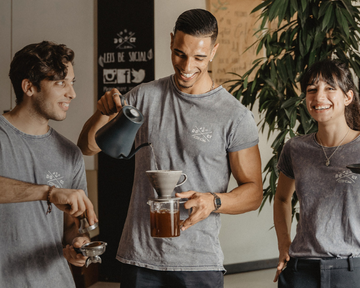 WANT
BE PART OF
OF D · ORIGIN?
WE MAKE THE DAY TO THE PEOPLE
Join our team of passionate coffee professionals. Participate in the experience of offering artisan coffee to all our customers around the world. The future of coffee is ours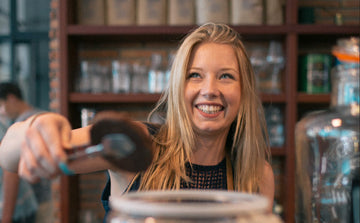 D·Origen Coffee Roasters is a dynamic and growing family business. We are committed to ethics and excellence, focusing on a stratospheric service.
The foundation of our organization is an enthusiastic team of exceptionally talented, fun and passionate individuals who enjoy making people's days. If you want to be part... tell us.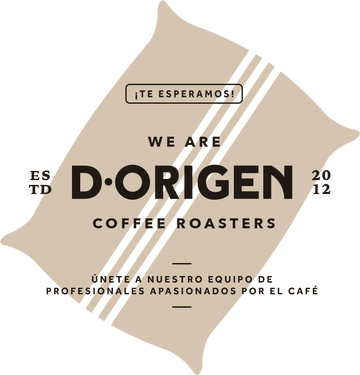 CLAUSE OF CONSENT FOR THE TREATMENT AND ASSIGNMENT OF CV
Mahogany Enterprises SL provided with CIF n° B02494003, informs you that in accordance with Regulation (EU) 2016/679 of the European Parliament and of the Council, of April 27, 2016, regarding the protection of Physical persons in relation to Treatment of personal data goes the free circulation of these. that the personal data collected and collected in this job application or resume. They will be processed and automatically included in the personal data files under the responsibility of Mahoganv Enterorises SL. where personal data is collected and stored with the exclusive purpose of being part of the personnel selection processes. job market and hiring that are carried out
The interested party grants his consent for the processing of his personal data for the aforementioned purpose. In the event of any modification of your personal data. we request you. notify us in writing for the sole purpose of keeping your job application or resume up to date
Mahoqany Enterprises SL, guarantees the proper use of the information, and especially, the full confidentiality of the personal data contained in our files, as well as full compliance with the obligations regarding the protection of personal data.
In accordance with the provisions of Regulation (EU) 2016/679 of the European Parliament and of the Council, of April 27, 2016, regarding the protection of natural persons with regard to the processing of personal data and the free circulation of these , Mahogany Enterprises SL undertakes to respect your confidentiality in the processing of your personal data, and informs you that you have the right to exercise your ARCO rights (right of access, rectification, cancellation and opposition) of your personal data by written request, attaching a photocopy of the DNI, addressed to D-Origen Coffee Roasters, with address at: Partida Cap Blanch 73, 03591 Altea.